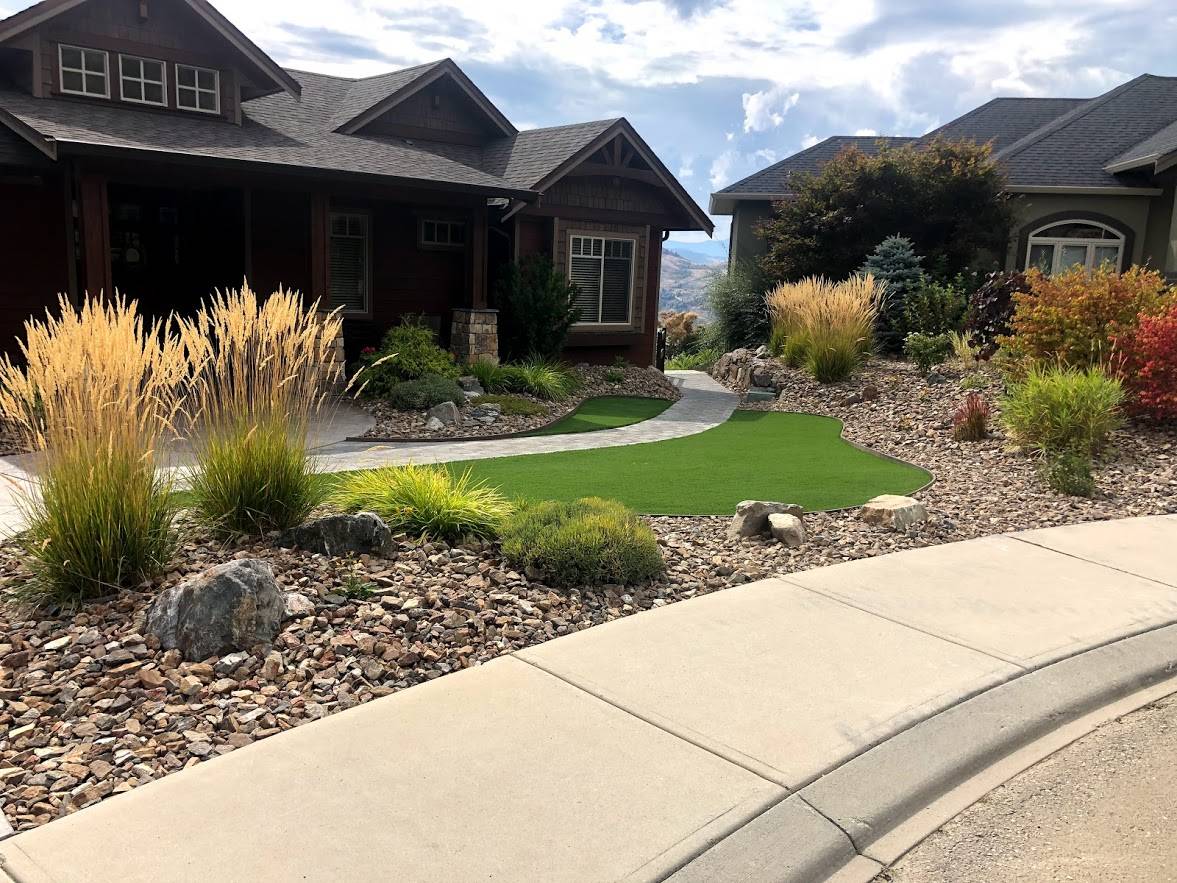 Our Process
1. Initial Consultation: With our initial consultation we like to meet with you the client and walk through your property to assess the land characteristics. We discuss your ideas and the effect that you are wishing to achieve in your outdoor space.
2. Plan & Estimate: Once a design or plan for the property has been created we provide an estimate based on our initial site visit.
3. Second Consultation: At this time we can make any design or budgetary changes to ensure that your requests are being met.
4. Execution: Once approved and start date is confirmed, we mobilize on site as a team working together until the project is complete. We value collaborating with you the client during the construction process to ensure the vision you hold for your landscape is being realized.
5. Completion: Once completed we walk through the project to answer any question you may have and provide you with plant care or instructional notes to help maintain a healthy and thriving landscape.

New landscape construction
From the ground up we implement various elements to compliment your house, property and neighbourhood. Creating a landscape that welcomes you home or provides a place for you to unwind. Be it enjoying your favourites beverage by the fire or honing in your putting skills on your new golf green. We aspire to create a completely new or renovated property to be proud of.

Hardscape
The foundation of good design is the integration of hard surfaces to connect a landscape and create functional space. Incorporating driveways, pathways, steps, patios, garden and retaining walls into the natural setting of the landscape.

Plantscape
The basis of garden artistry is the incorporation of suitable plant material, conducive to the area, creating seasonal interest by adding elements of texture, colour and form to realize a balanced and curated garden experience.

Water Features
Bubbling rocks, waterfalls, river beds and ponds can create a focal point and enhance the landscape with soothing sounds and introduce alternate ecosystems within your property.

Lighting
Your property doesn't just have to look beautiful during the day. Illumination adds safety and security, enhances focal points, can highlight form, interest and boundaries not always present in daylight. LED low voltage lighting
offers endless options to discover, controlled by mobile device via app or preset with a clock and integrated timer.

Synthetic Turf
Reducing the need for cultural maintenance practices and water usage, synthetic lawns are a great way to provide a soft element to the landscape yet still achieve a natural look and feel. We only install the highest quality material available in a variety of length including pet friendly options. For the golfer, putting greens and chipping areas are a great addition to your property with various products available to give you a players advantage from the comfort of your home.